Experiential Design & Production on a Global Scale
CLIENT: Marca PERÚ
EVENT: Summer Fancy Food Show
LOCATION: New York City
YEAR: 2019
Event Collective worked with Peru to attended the largest specialty food industry event in North America. We helped them create a space during the Fancy Food Show where we showcased 18 different food and beverage businesses. Each distributor displayed its own products engaging with the attendees to effectively market the Peruvian super food brands. We offered products tastings and a cooking show. Visitors also enjoyed the photo booth area, that was designed for all event attendees to take pictures and shared them on their Social Media.
CLIENT: Endeavor Miami
EVENT: E-Merge Americas
LOCATION: Miami
YEAR: 2019
Endeavor, the family program that weaves creative ideas with measurable outcomes to build social and common good, also particited on the E-merge Americas Event 2019. Event Collective designed and developed an open meeting space with a coffee table and two side lounges where attendees could sit down on comfortable chairs and enjoy their coffee. We added branded power banks to the meeting space in order to create an area for relaxing and recharging.
CLIENT: The Inter-American Development Bank
EVENT: E-Merge Americas
LOCATION: Miami
YEAR: 2019
Event Collective worked with The Inter-American Development Bank to create a new trend experience during the premier technology event, E-Merge Americas in Miami Beach, Florida. The purpose of participating on E-merge was to connect millennial entrepreneurs, global enterprises, and leading startups with the innovative digital solutions of the IDB Bank.
We designed and created a coworking space bringing a more casual work style area and reimagining the standard bank paradigms. We designed a unique seating area consisting in wooden cubes , yoga balls and added some tables that inspired the attendees to engage in a social workplace.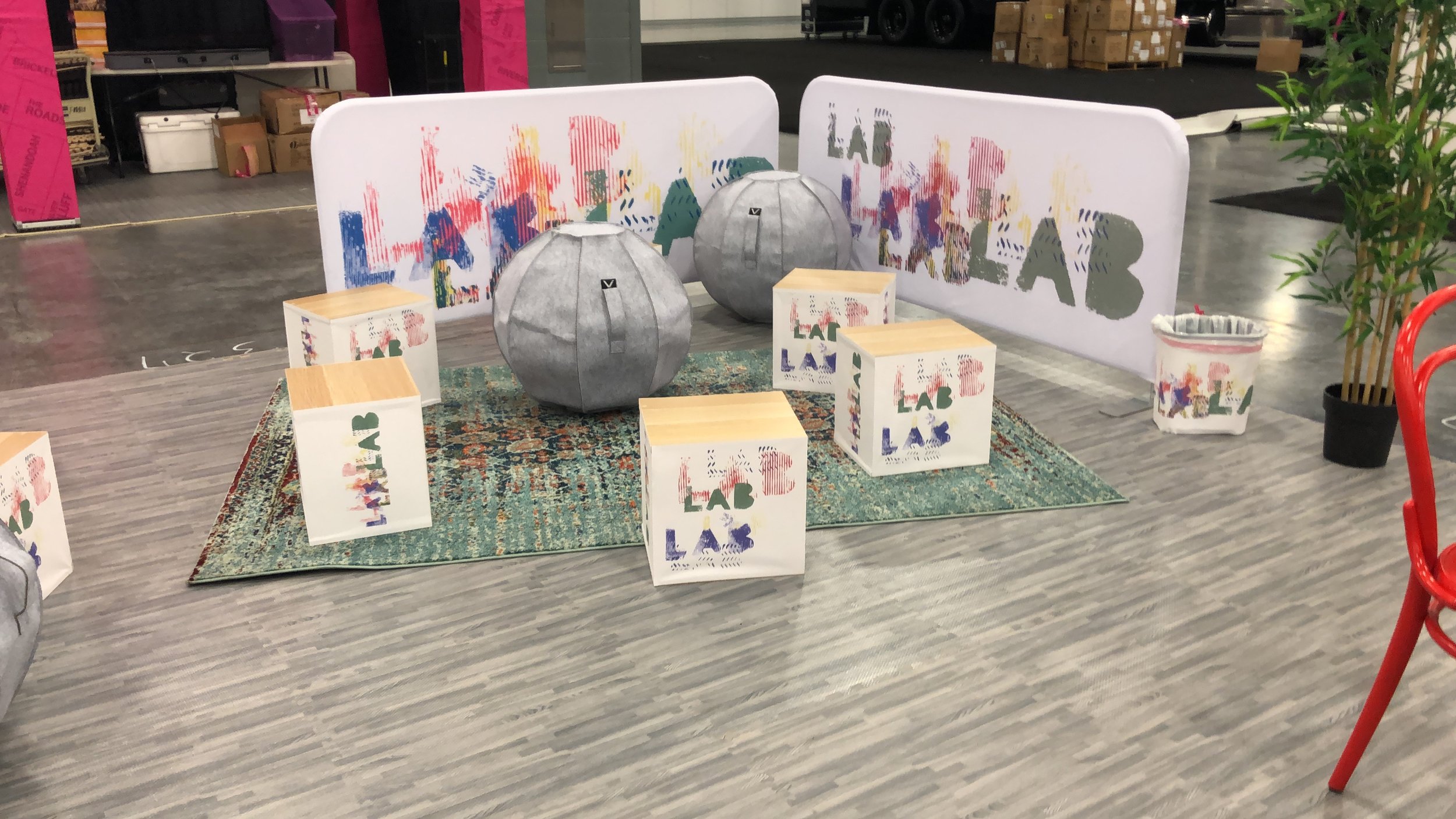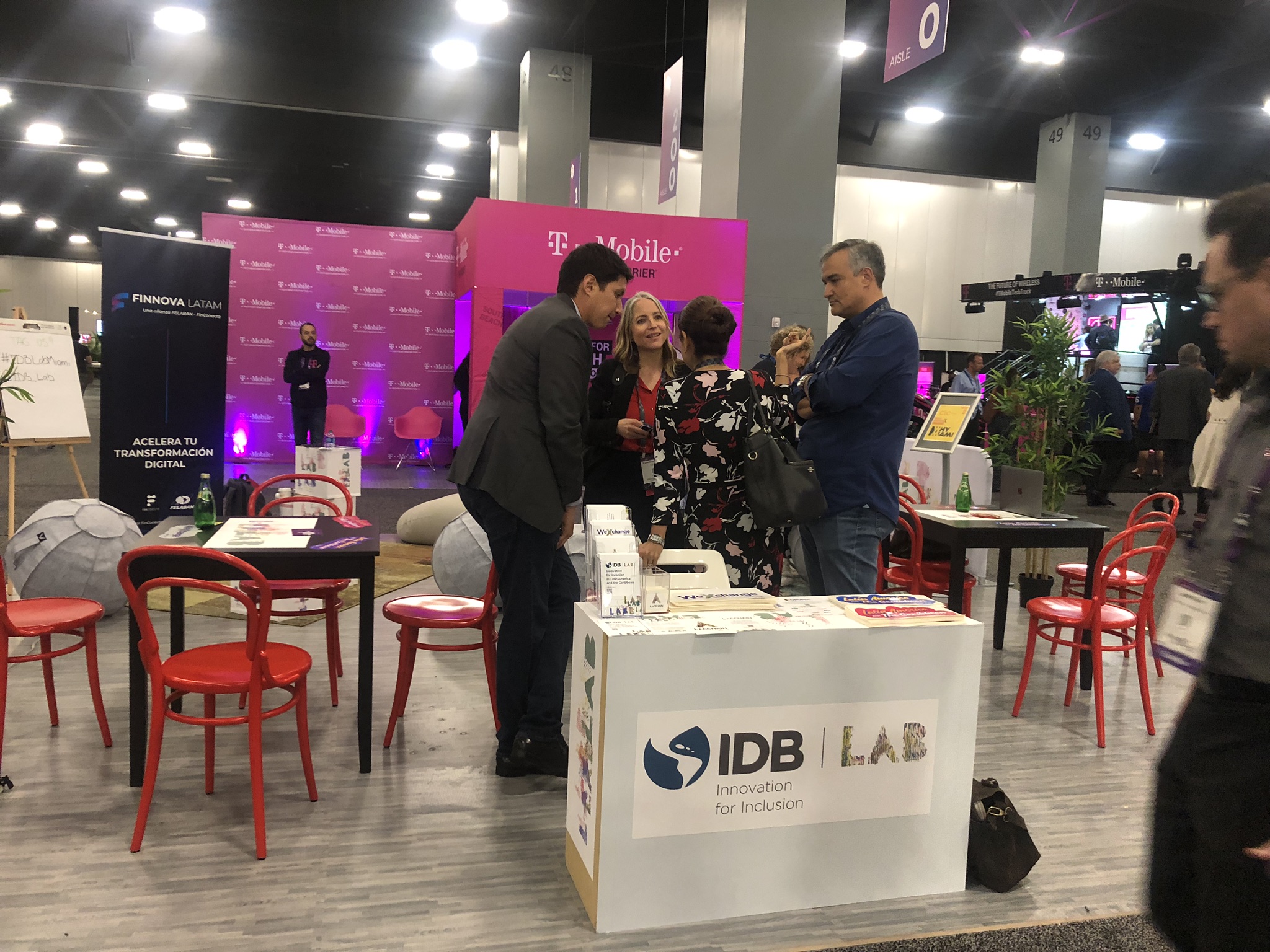 CLIENT: Marca PERÚ
EVENT: FIBEGA
LOCATION: Miami
YEAR: 2019
Peru contracted us to participate on the Fibega Gastronomy Tourism Fair, an international event that brings the best diversity of gastronomy and tourism to the USA. For this project, Prom Peru wanted to promote their diversity of gastronomy by generating different activities inside the booth. The first activity we provided was a cooking show bringing two celebrity Chefs; one from Peru and one from the local area. Next, we set-up a bar where different samples of Pisco of varies flavors where served. Finally, we designed a photo booth area that resembled an archaeological site in Peru. Event participants enjoyed taking snapshots and boomerangs of the exhibit as if they were in the Kuelap Fortress.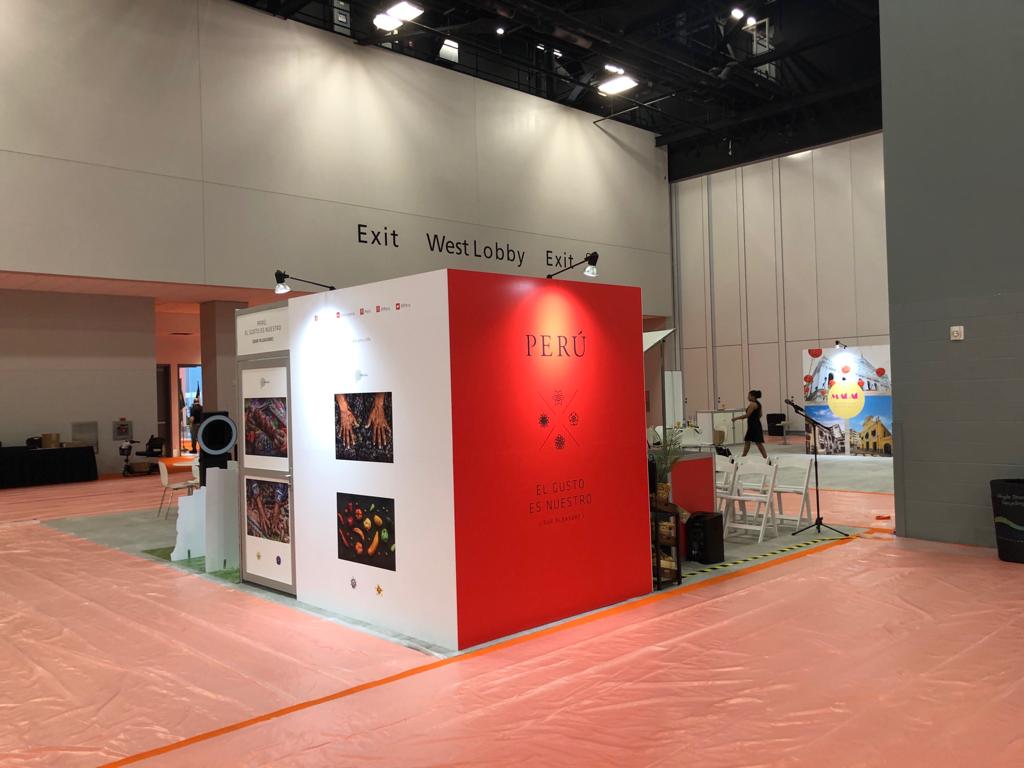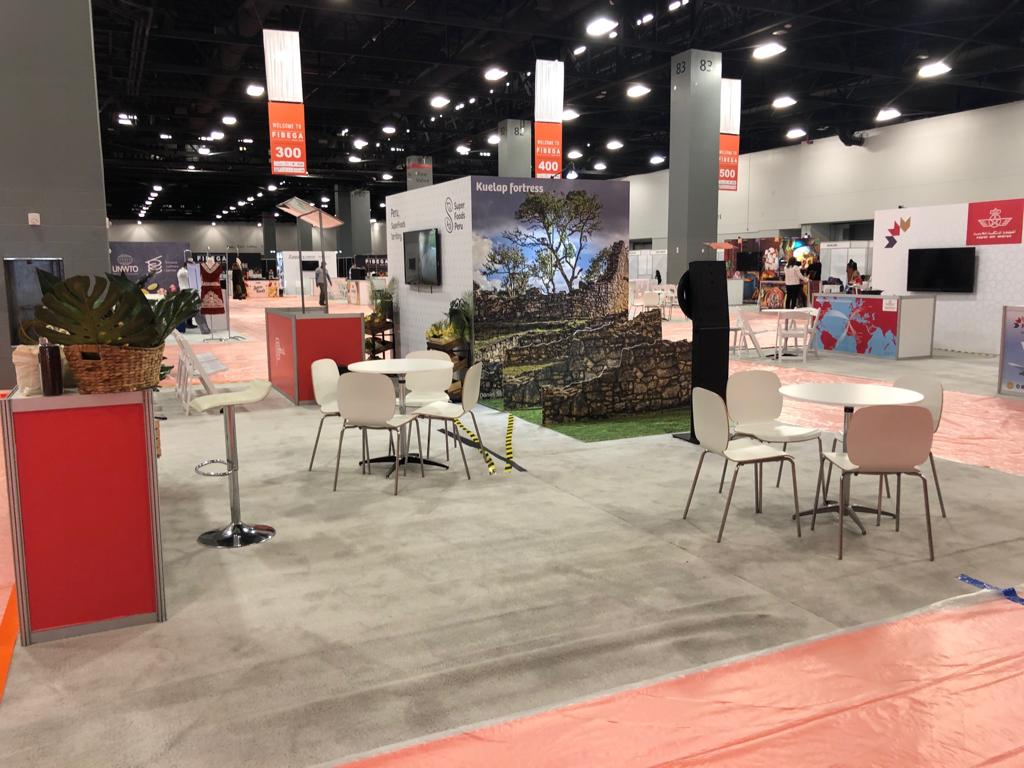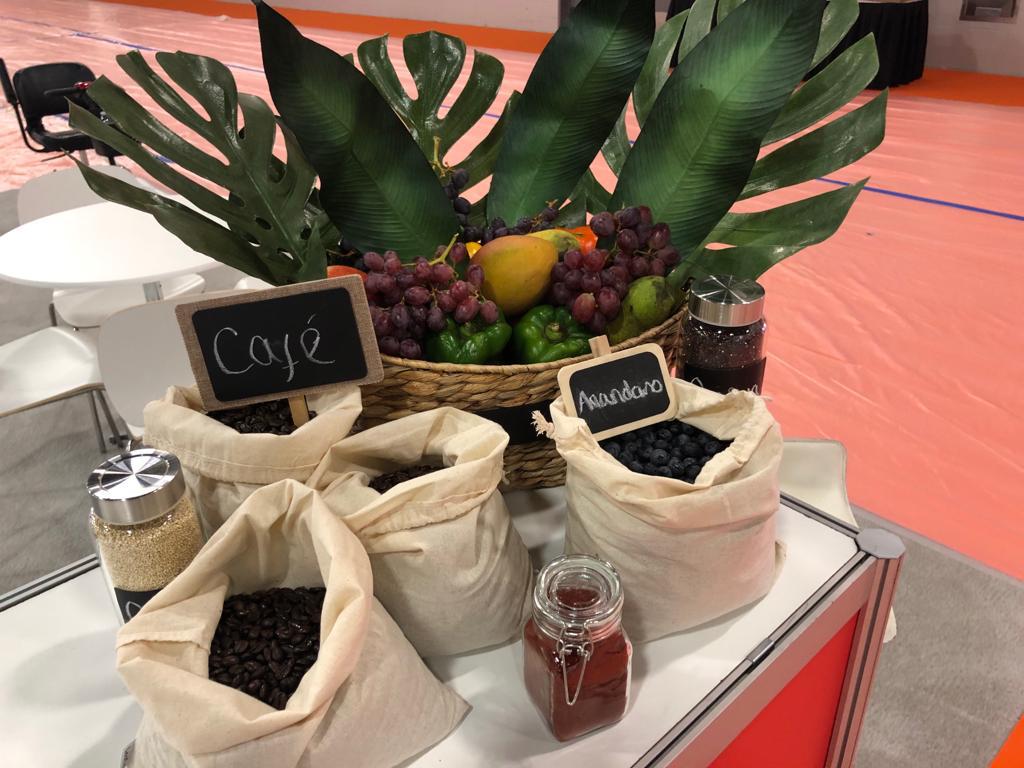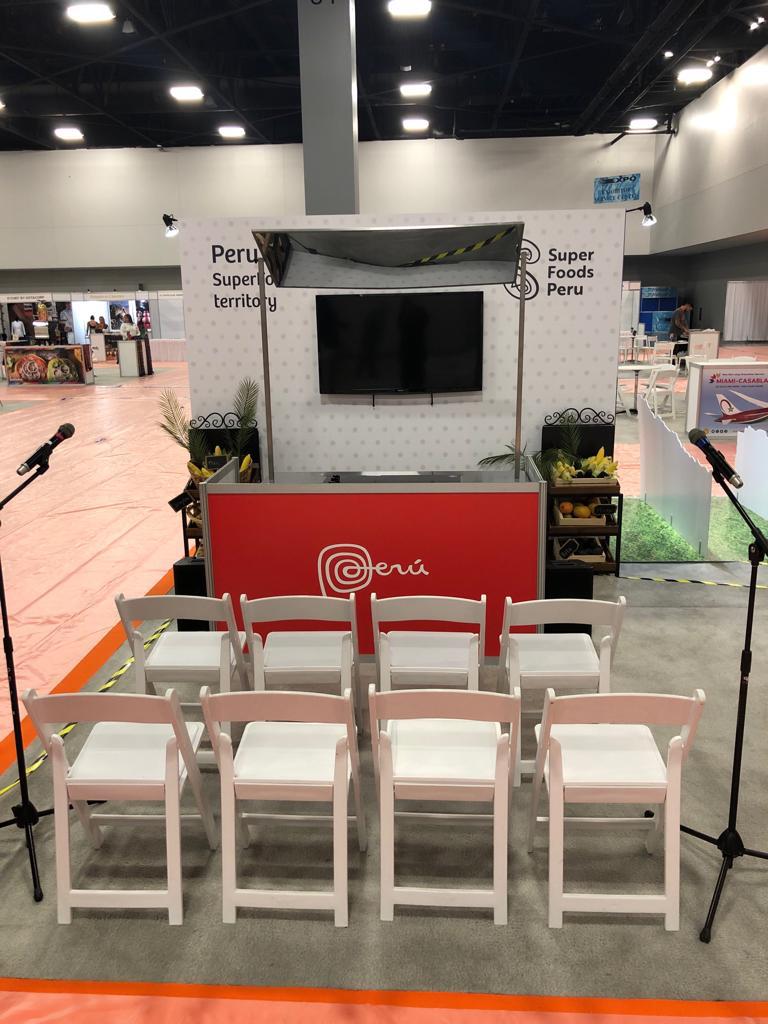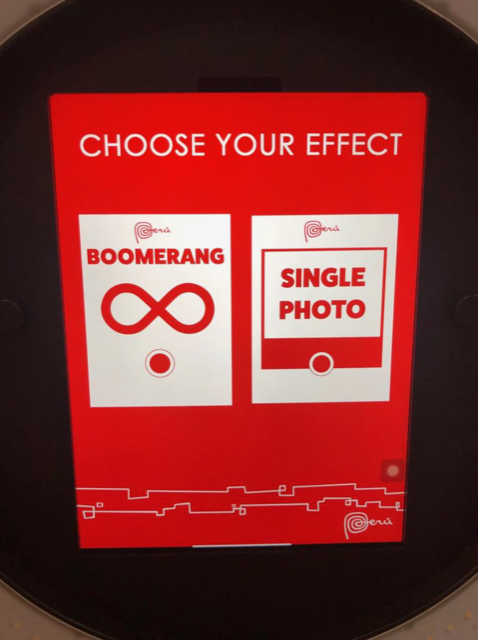 CLIENT: Tous Jewelry
EVENT: Black Friday Activation
LOCATION: New York City
YEAR: 2018
Event Collective has worked with TOUS jewelry for Black Friday. In order to promote engagement with the brand through the development of a fun experience, we parked a food truck at NYC's 5th Avenue (Rockefeller Center) for one day, and the day after we did the same at 412 W Broadway (Soho). We offered tastings of three types of chocolate: dark chocolate, milk chocolate and mint chocolate. Visitors enjoyed and shared their own selfies on Instagram, and sales grew 23% as a result of the increased exposure we created.
CLIENT: ProColombia
EVENT: IMEX Las Vegas
LOCATION: Las Vegas
YEAR: 2017
Event Collective has partnered with ProColombia many times. We design rich experiences and booths that are natural and sustainable, such as this one made from recycled wood to promote sustainability. Every inch of the display was hand-built from scratch, which required a large investment in skilled labor.
We customized high-impact pieces for use across multiple events, and we're very proud of making a rich experience for people to connect around food and hospitality. This booth offered card games with questions about Colombian culture, which made the visit a fun interactive moment. Participants received small gifts just for playing and answering questions.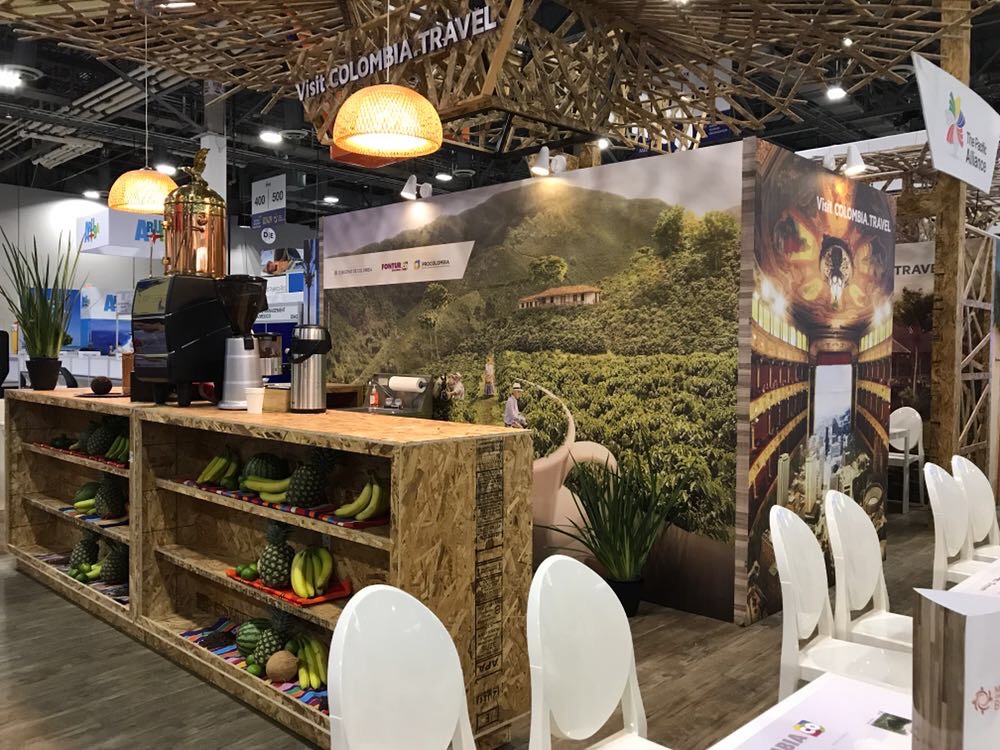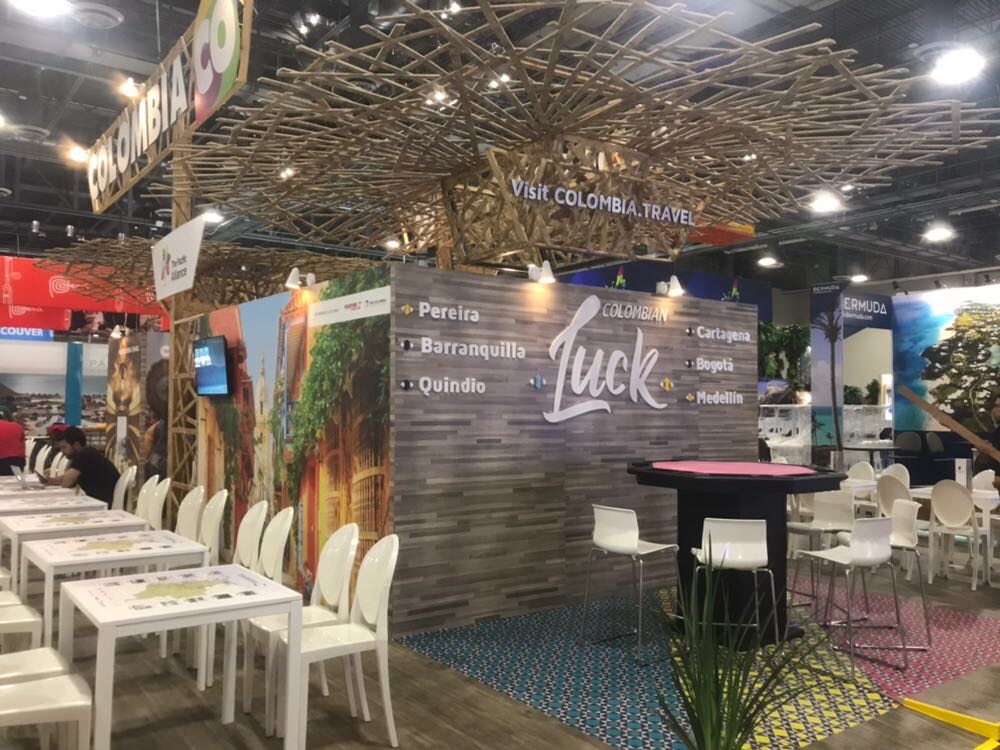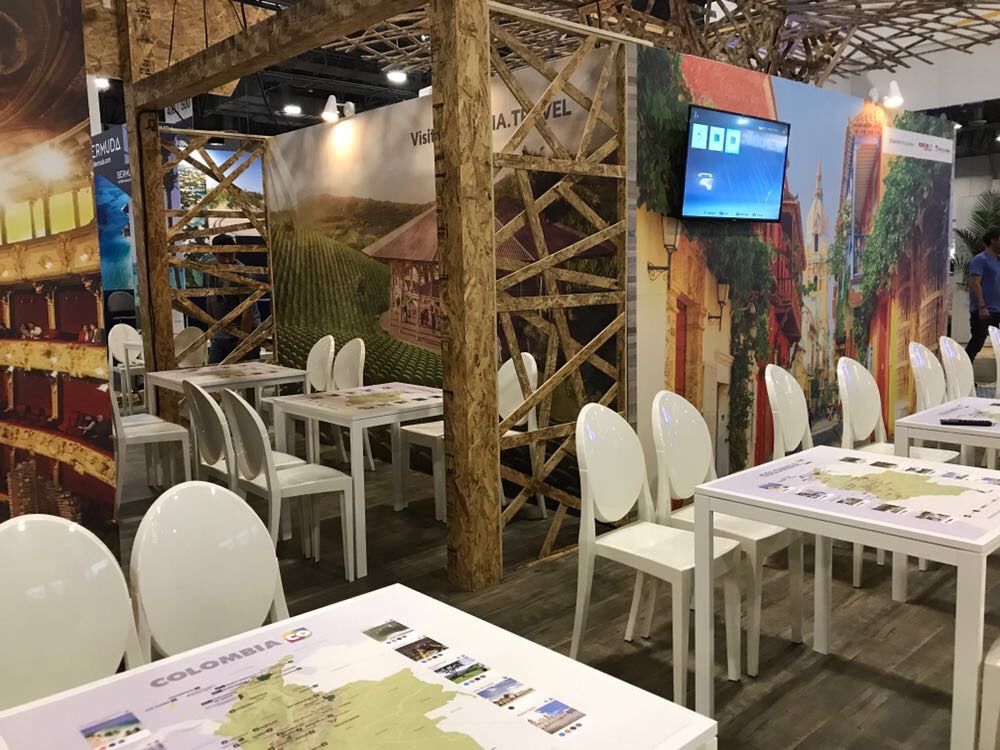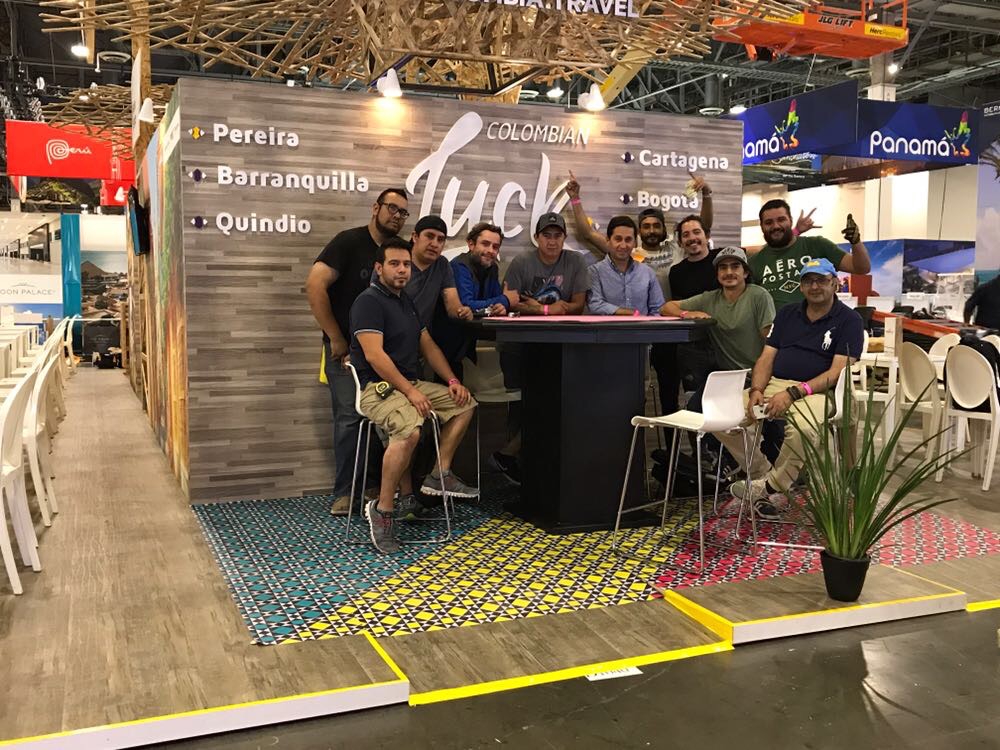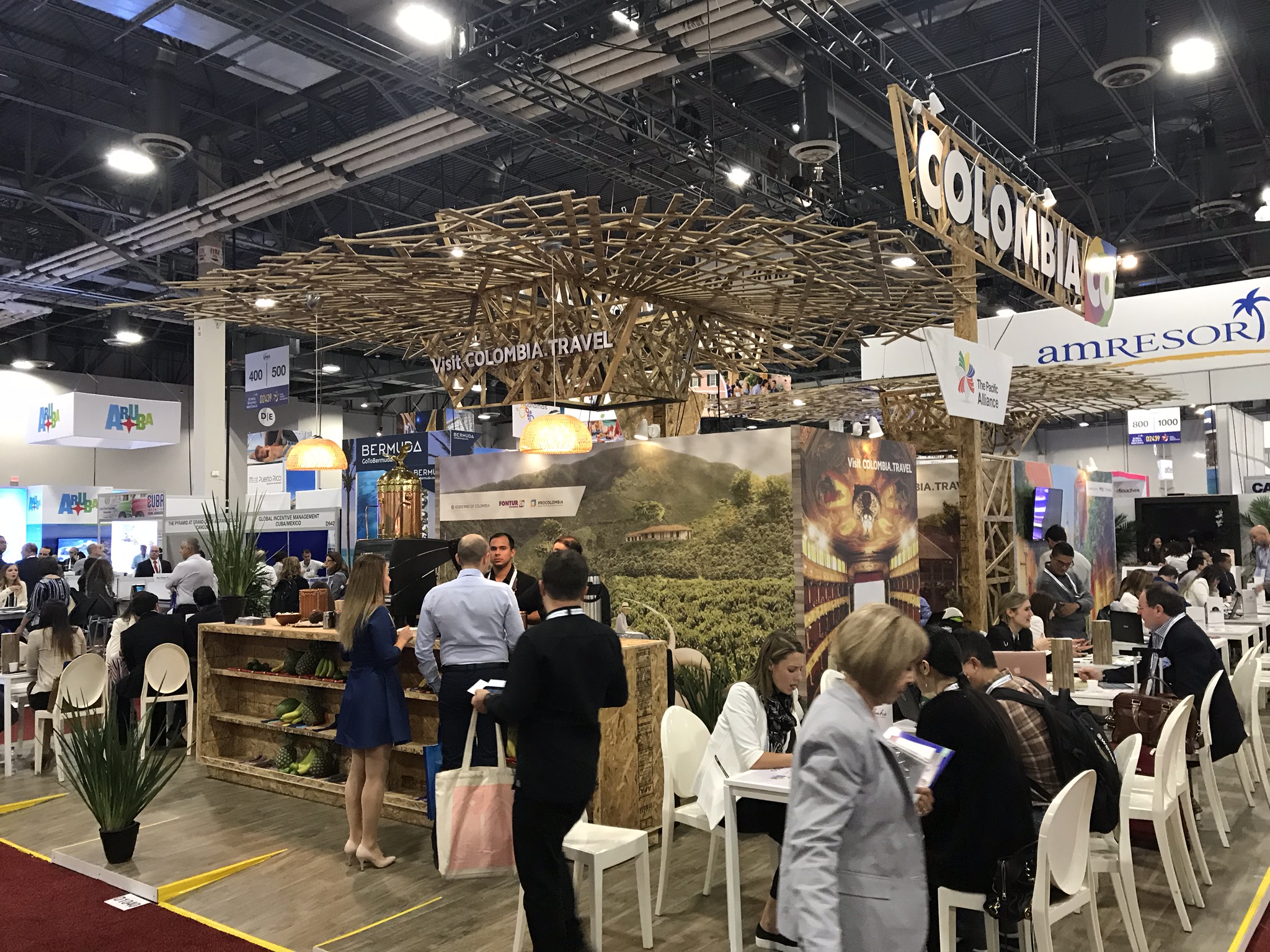 CLIENT: ProColombia
EVENT: IMEX Las Vegas
LOCATION: Las Vegas
YEAR: 2018
As one of the largest and most well-attended tourism events in the U.S., IMEX Las Vegas is the most important American show that ProColombia participates in. Our installation design concept focused on triangles, and within each we revealed a different Colombian tourism destination to highlight the diversity of the country's main cities. As an interactive bonus, we brewed up fresh Colombian coffee and served it to people as they explored the exhibit.
CLIENT: Citibank
EVENT: Corporate events
LOCATION: Buenos Aires & Mexico City
YEAR: 2017
Event Collective worked with Citibank Innovation Labs South America to create experiences that helped connect technology leaders and the arts. For this particular project, we oversaw concept and design, but collaborated with two other agencies on the execution. Event Collective created custom scenography that could be recreated consistently in 6 global cities, despite having very different cultures, budgets and climates.

In Mexico, for example, we set up an event focused on modern tech companies in a 17th-century building. This challenge forced us to be creative, but the solutions we developed made a classical environment feel updated, with cutting-edge design, modern mood lighting and high-speed internet for all attendees.
CLIENT: ProColombia
EVENT: Unbound Innovation Festival
LOCATION: Miami
YEAR: 2018
The unbound Innovation Festival is a technology event held in Miami where participants from Colombia came to show how they can "Bring Technology ON." At Event Collective, we believe in digital transformation and how technology can improve customers' lives. The most important takeaway from this installation is how precise we are. The final product was exactly what we designed, down to the last detail. We don't believe in compromising in the name of making the job easier or cheaper for us. Our first goal is excellence and staying true to a precise vision is a major part of that.
CLIENT: Avianca
EVENT: FITUR
LOCATION: Madrid
YEAR: 2019
Event Collective has worked with Avianca for years making truly surprising designs that increase public attention and promote tourism. Here at FITUR, one of the top tourism trade shows in Europe, the landscape is highly competitive, yet our client stood out from the crowd. First, Avianca is the only airline in the world that's been working continuously for 100 years, and we showed that through hanging slats that displayed one fact per year. However, we really made a splash by offering something no one else had even conceived of.
We built a large, interactive video screen with an animated character who answered participant questions in real time. An actress that we trained sat in a hidden room adjacent to the screen and voiced the character with charm and wit to a thrilled live audience. In fact, people were clamoring to visit Avianca's booth to converse with our character and the experience was a huge success for the brand.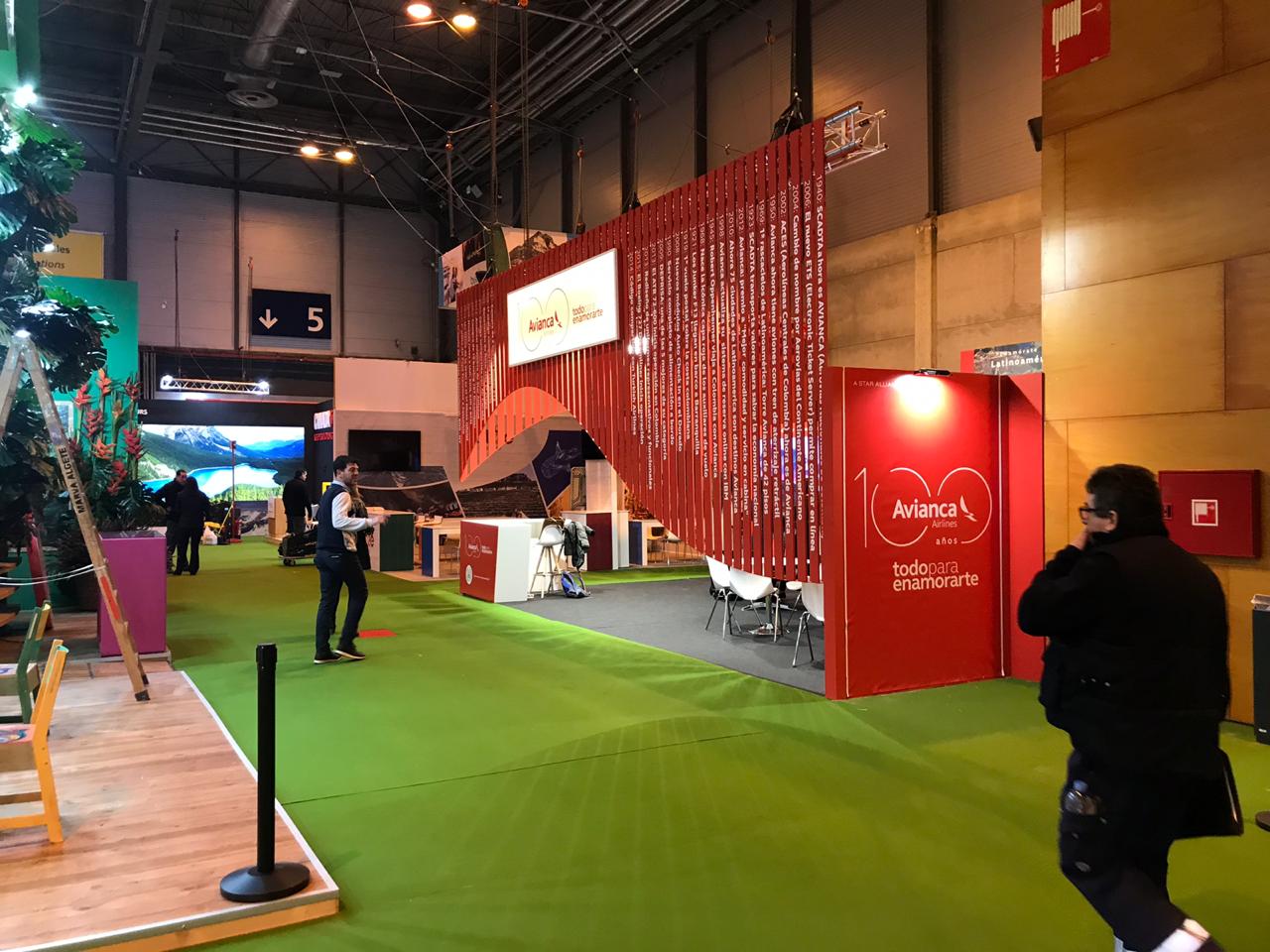 CLIENT: ProColombia
EVENT: Fresh Summit Conference & Expo
LOCATION: Orlando
YEAR: 2018
To celebrate the most exciting experiences in Colombian food, Event Collective teamed up with a Colombian agency to create this ProColombia booth for last October's Produce Marketing Association show in Orlando. While this high-profile food event tends to focus more on the U.S./Mexican market, we took the Colombian agency's booth design and fabricated it with precision to show people the power and flavor of the nation's cuisine. It was very well received.
CLIENT: El Dorado Airport
EVENT: Routes Americas
LOCATION: Quebec City
YEAR: 2019
Routes Americas in Quebec City is a major tourism marketing event. Event Collective created this experiential marketing booth for Bogota's El Dorado Airport to help increase tourist traffic to Colombia. We worked with the airport and city to promote its airlines and to position El Dorado and Bogota as a major international hub between North and South America and Europe. To enhance the experience in Quebec City, we also created a mini-golf game that had messaging on the floor about routes and connections. People learned as they played, and we kept them warm with fresh Colombian coffee.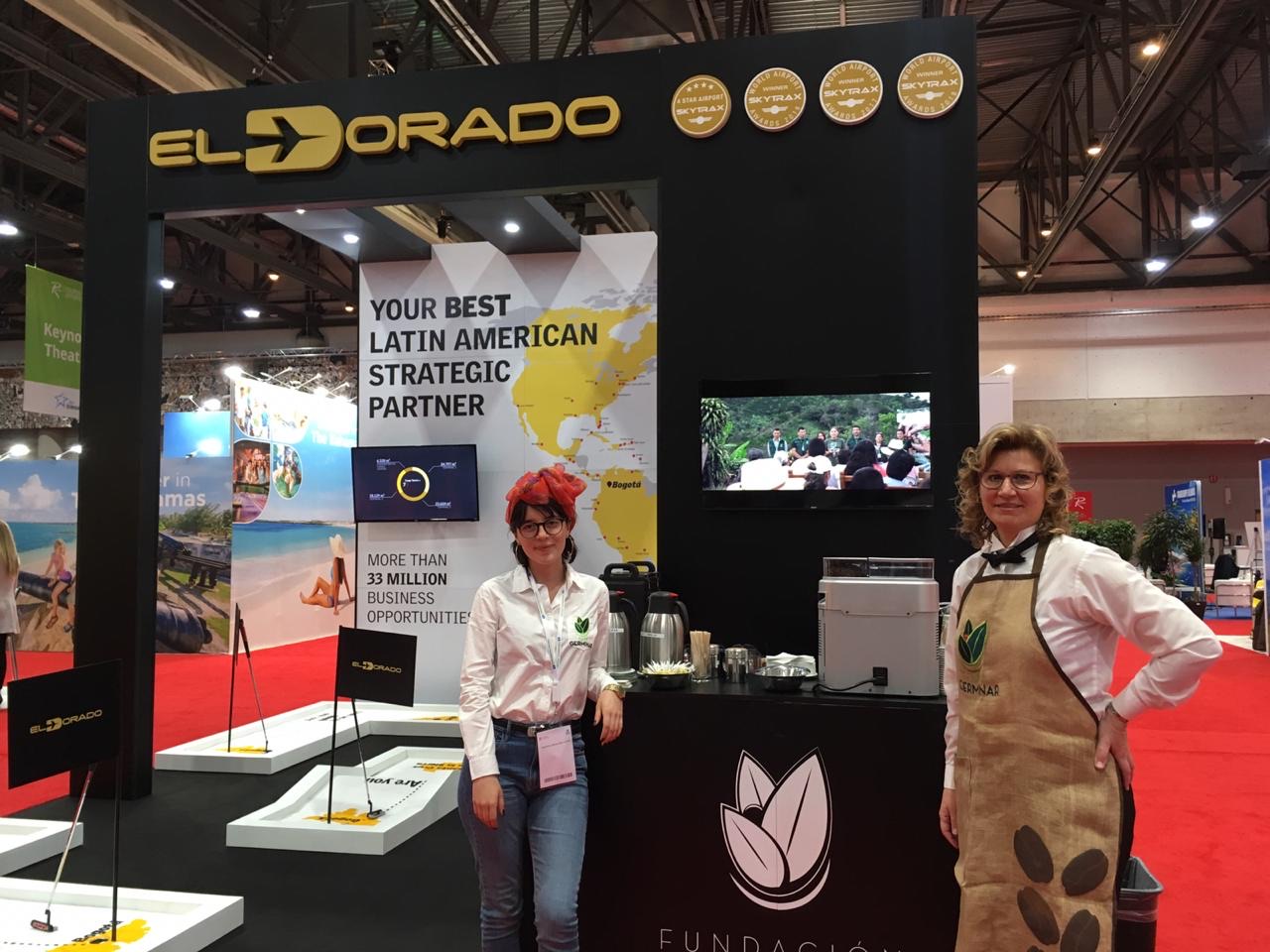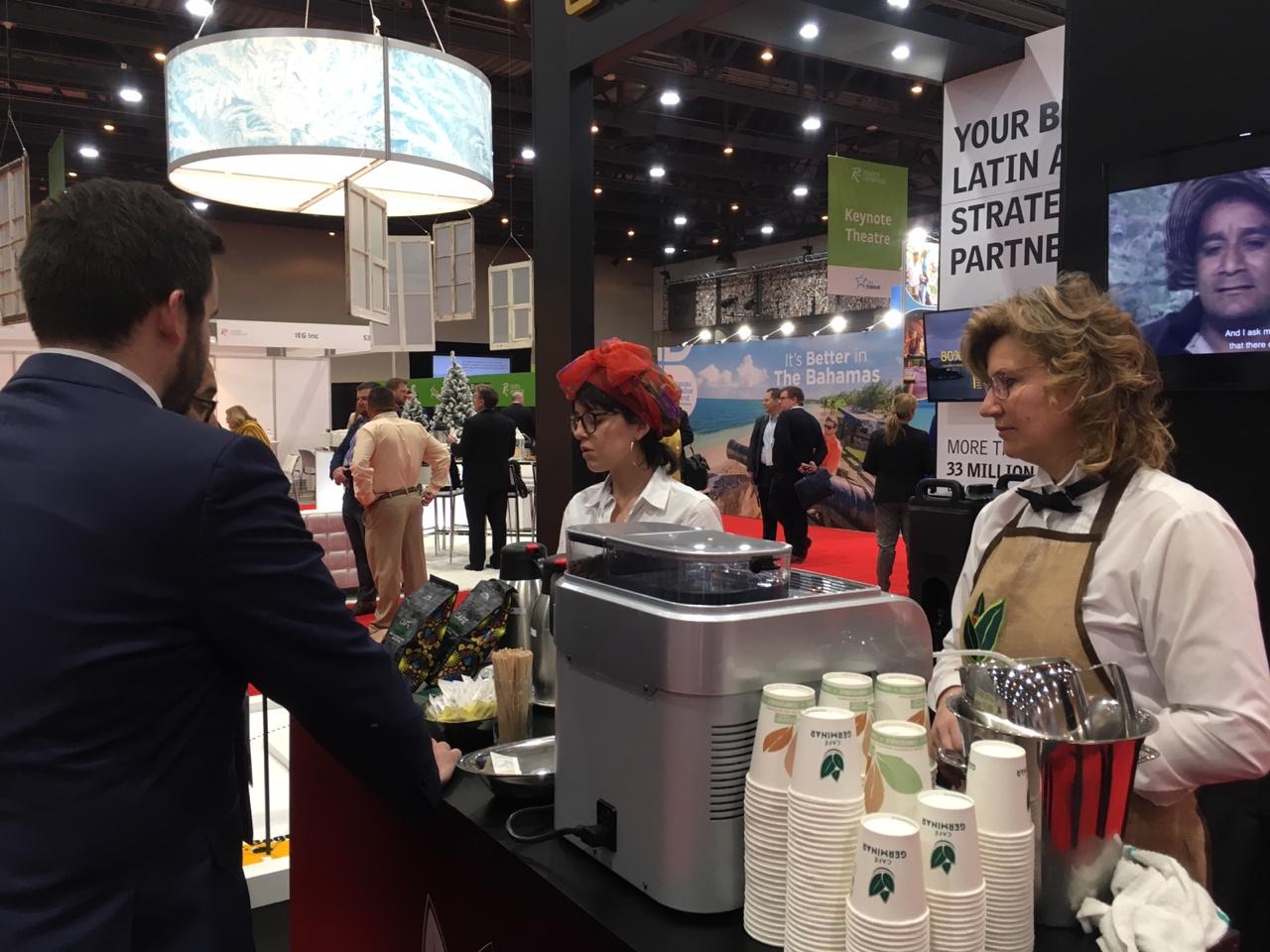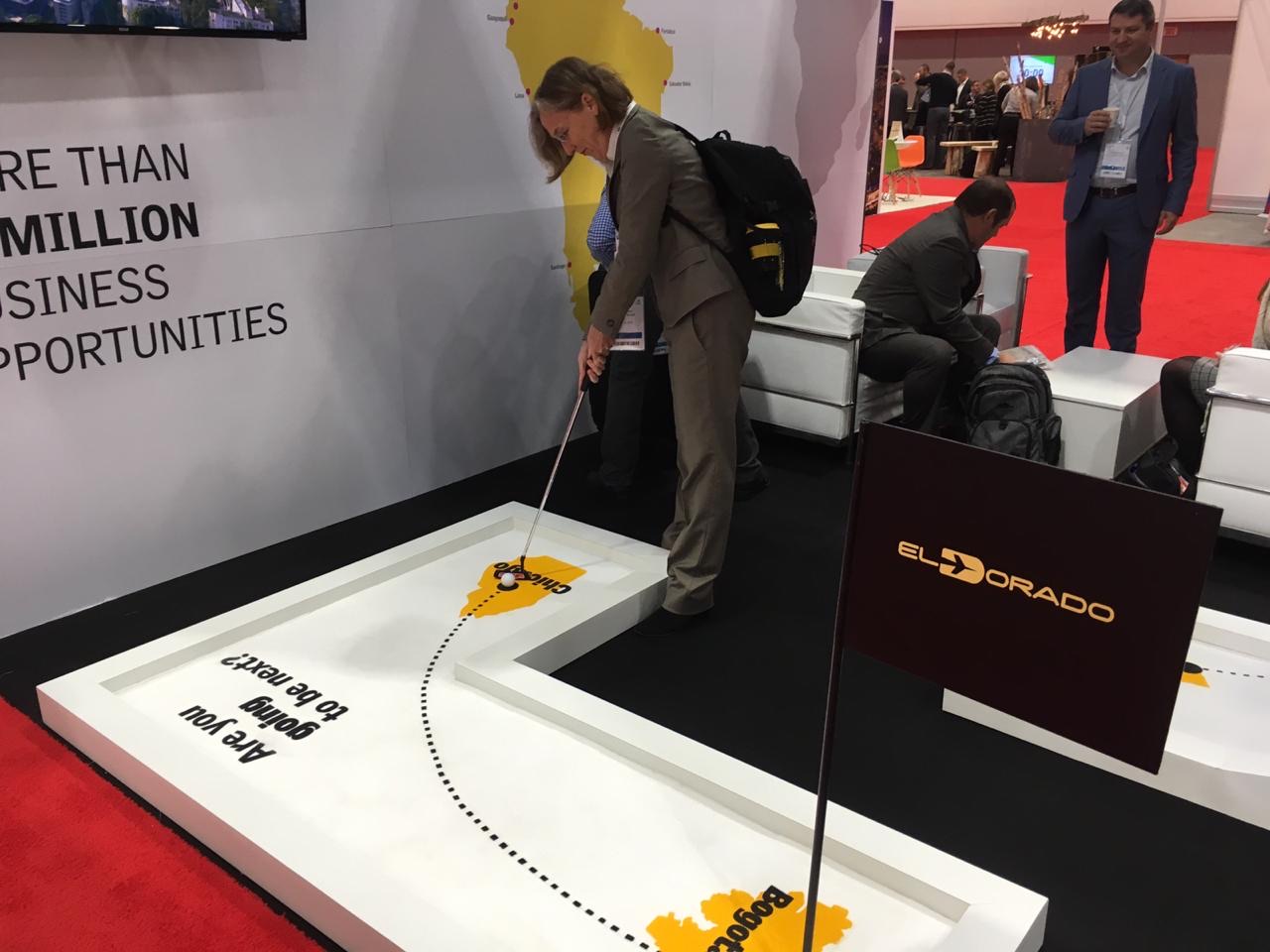 CLIENT: Nexogy
EVENT: Multiple
LOCATION: Orlando, Miami, Las Vegas
YEAR: 2019
We designed and developed this modular booth for Nexogy specifically for easy transportation. It was disassembled, transported and reassembled at three different events with no issues. If you need a booth that can easily port between different shows, let us develop a system with a unique design and modular elements that can be easily moved around.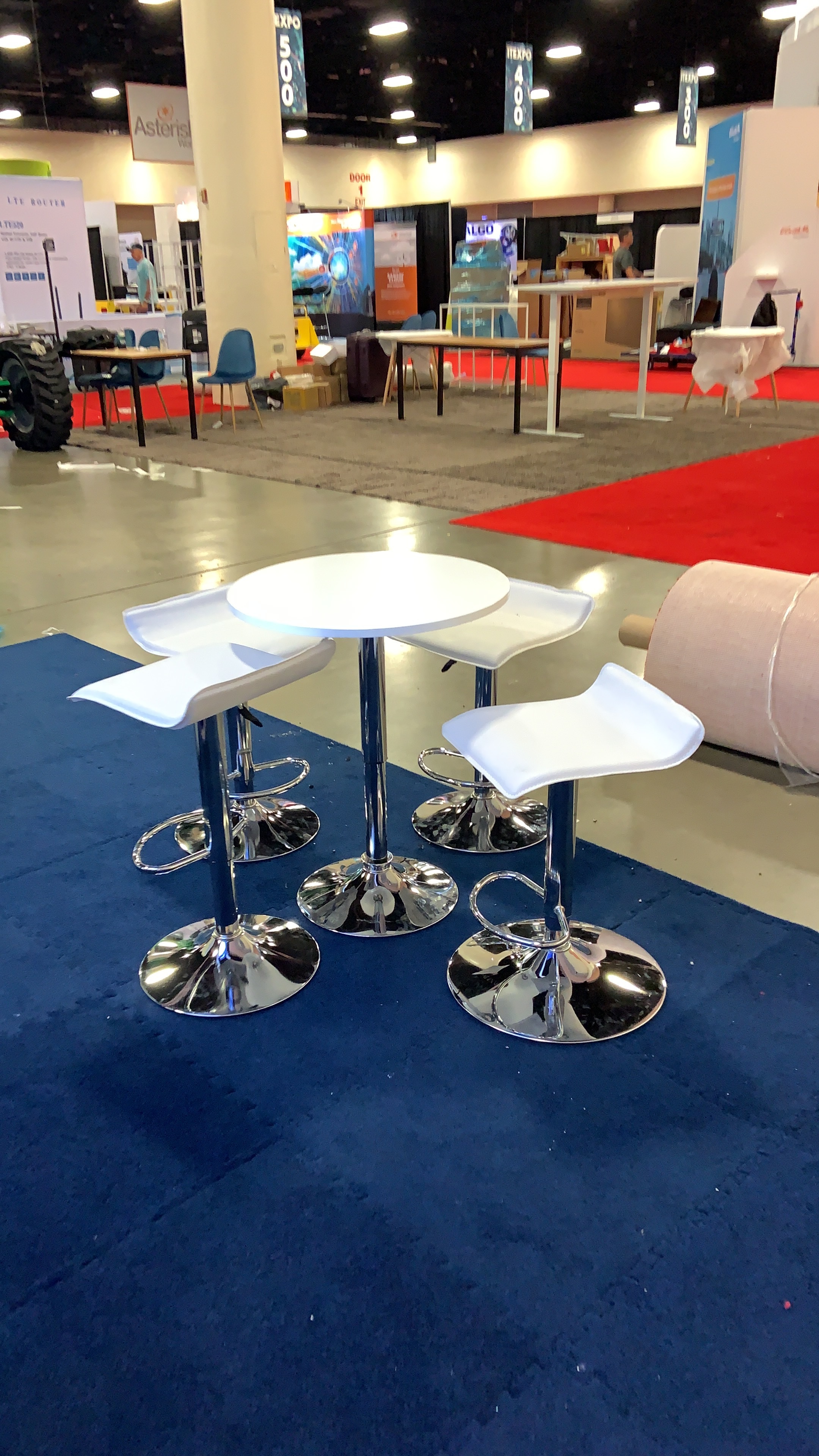 CLIENT: Louis Vuitton
EVENT: In-store Experience
LOCATION: Madrid
YEAR: 2019
Working with the world's foremost luxury brand is as much an honor as it is a welcome challenge. For this project, Louis Vuitton Madrid wanted to promote the company's new furniture designs, which many customers aren't even aware of. The problem, though, is that when one chair costs upwards of €65,000, you can't just put in an urban store with a small footprint and high traffic.
Our solution was to show the furniture in 3D projections, which saves space, eliminates the risk of damage and is very cool to watch. People came in off the street just to see what it was all about. The project was very well received, especially by Louis Vuitton, which has very strict brand standards and elevated marketing expectations.
CLIENT: Grupo Narbon
EVENT: Miami Funer
LOCATION: Miami
YEAR: 2019
Event Collective does massive booths for global shows, but we also create small pop-ups. It's important for customers to know that we work at every scale, with both off-the-shelf and custom products, to deliver high-quality, cost-effective solutions for any size client or event.
CLIENT: Marca PERÚ
EVENT: Seafood Expo North America
LOCATION: Boston
YEAR: 2019
Peru is aggressively promoting itself globally, and Seafood Expo North America was Event Collective's first major assignment from their tourism board. The challenge was to create an engaging environment on an 80' by 20' footprint with content that focused on Peru's seafood exports. Our solution was a booth with reliable furniture, solid construction, and both cold and frozen products live on site. It felt like a high-end retail environment and its success earned us more major commissions from this client.